Regular price
Sale price
$39.95 USD
Unit price
per
Sale
Sold out
Descripción

Bacterium Plus is composed of three colonies of Lactobacilli Acidophilus, Gasseri and Rhamonosus added to 2 colonies of Bifidobacriums Lactis and Infantis. These 5 colonies are beneficial to the body and work in communication with the digestive and immune systems. In addition, it contains highly concentrated vegetarian capsules with millions of Lacto-bacilli, Acidos-lactis that helps to effectively control Candidiasis and acts as an immunological barrier.
Benefits

✨ Improves digestion.
✨ It prevents the proliferation of bad bacteria in the intestine.
✨ Helps prevent colon cancer.
✨ Helps reduce depression and anxiety.
✨ Helps prevent problems with high cholesterol and hypertension.
Suggested Use

As a dietary supplement, adults take two (2) capsules daily with water.
Warnings

As with all dietary supplements it is recommended that you consult a physician if you are pregnant, nursing or taking anticoagulants or other medications. Keep out of reach of children.
View full details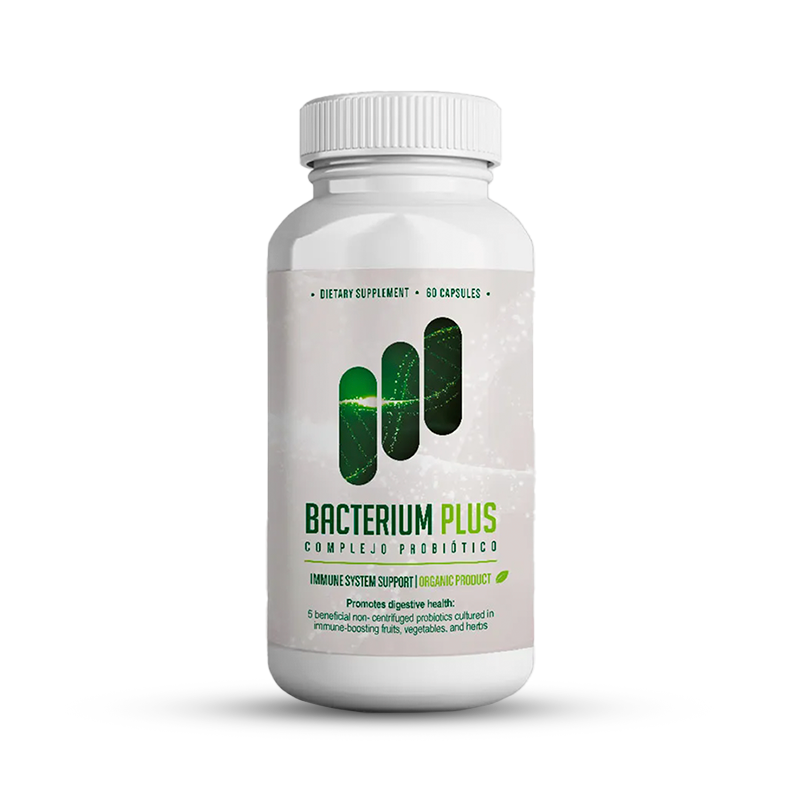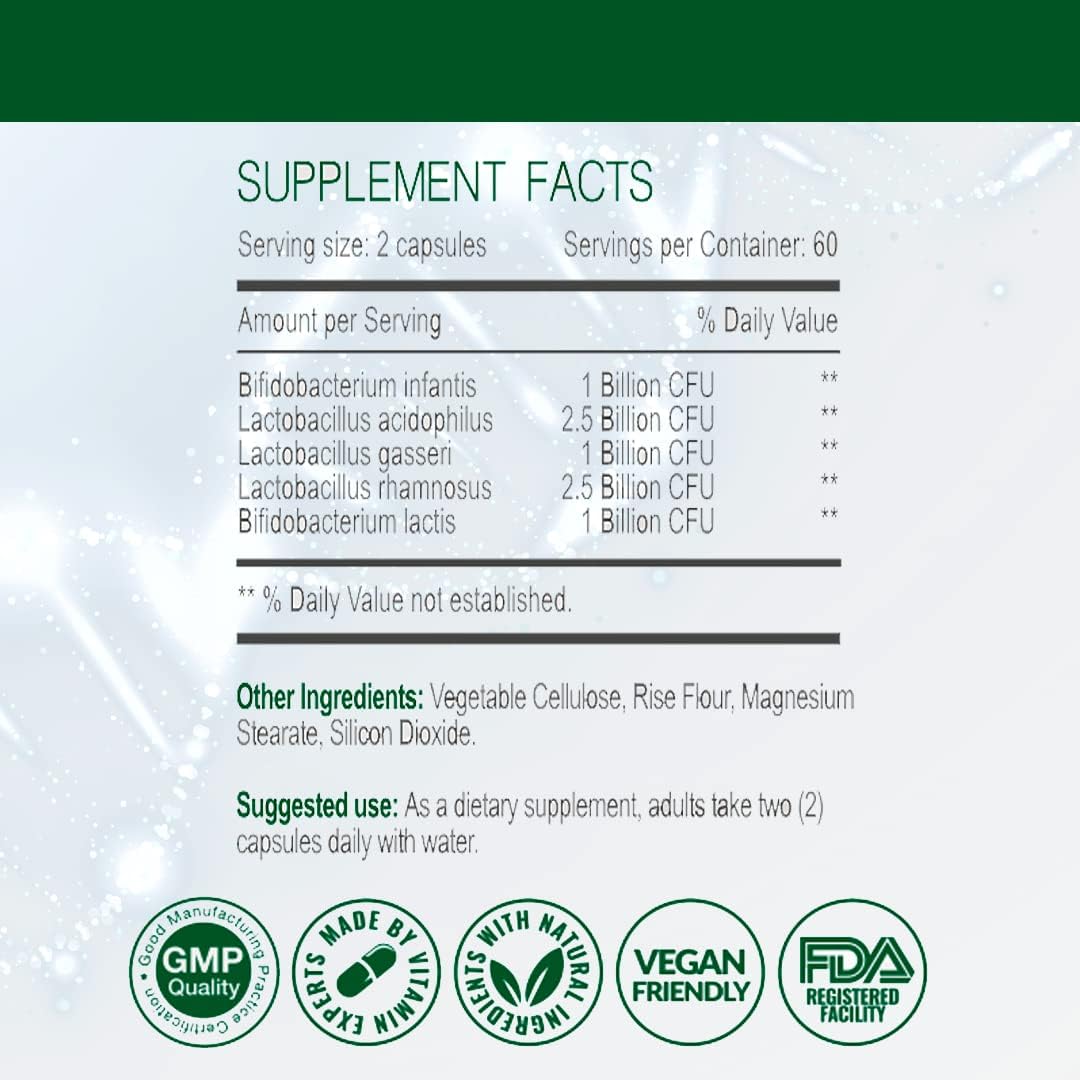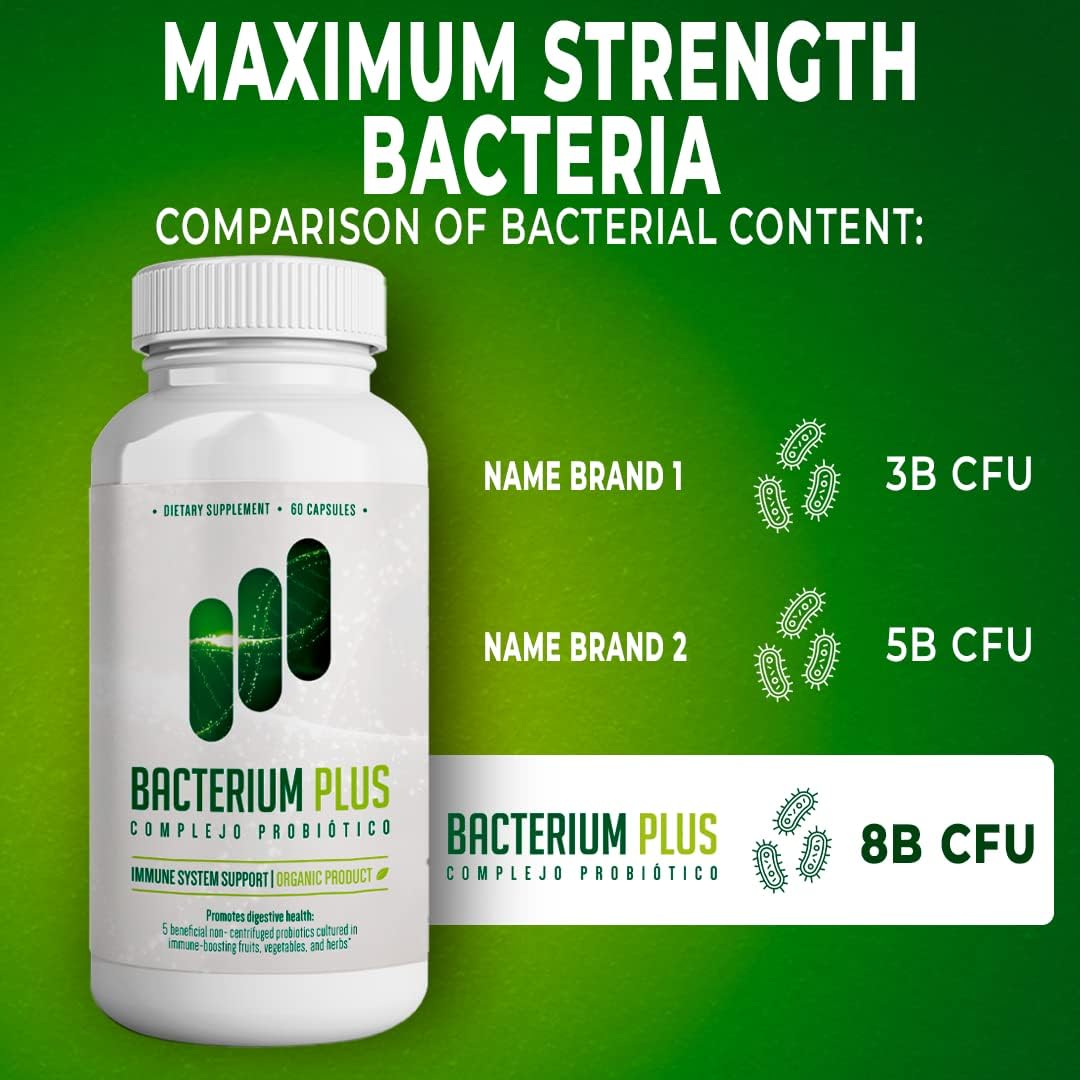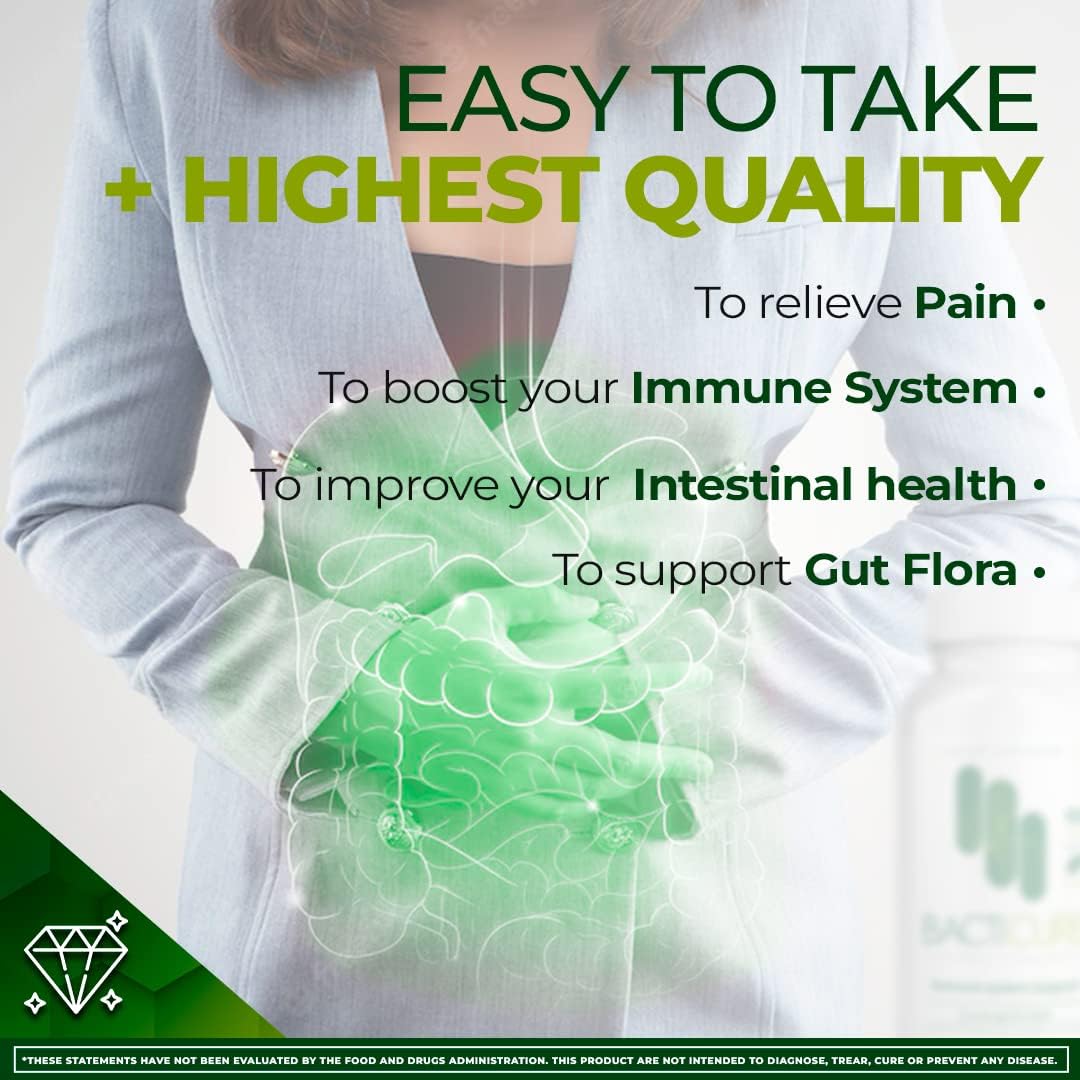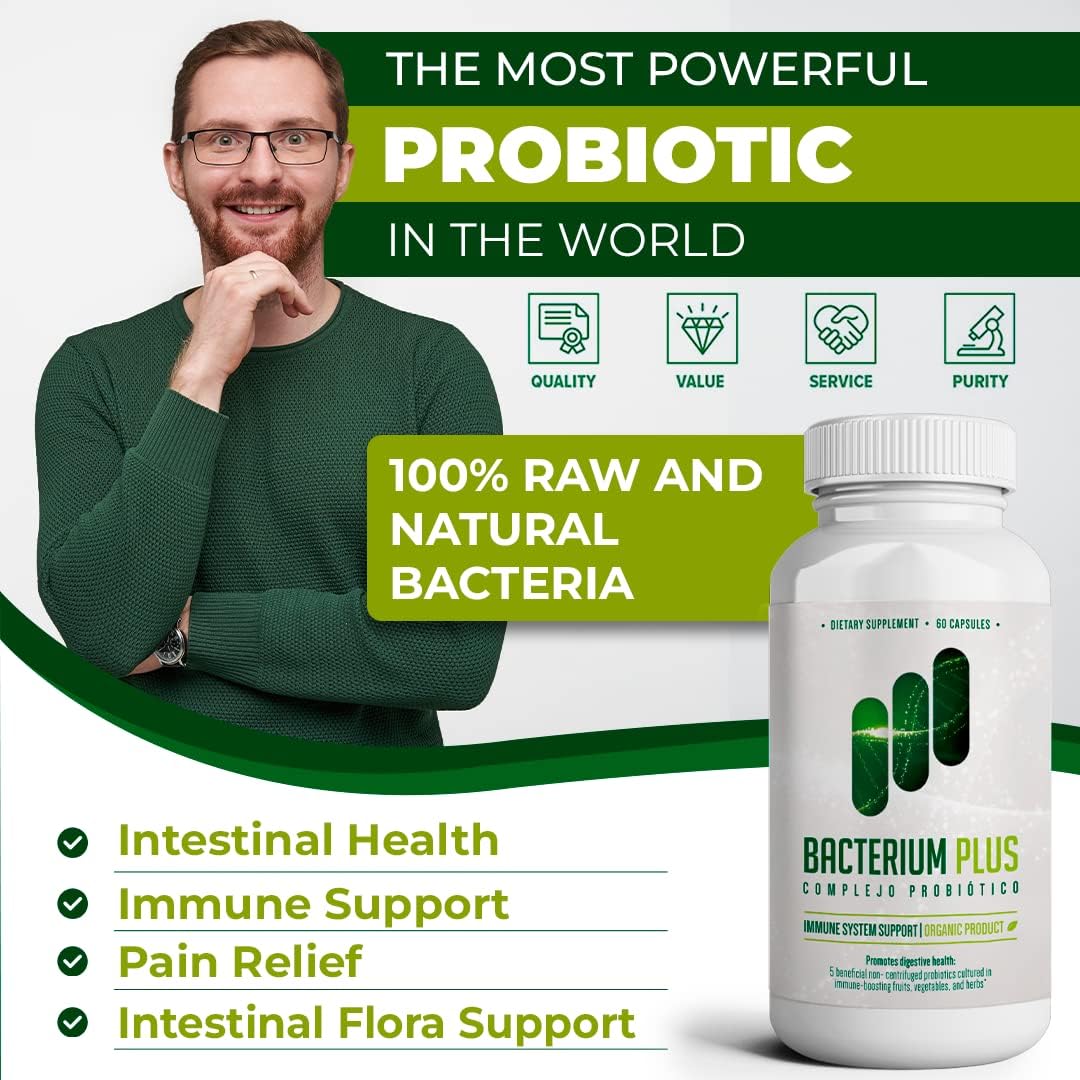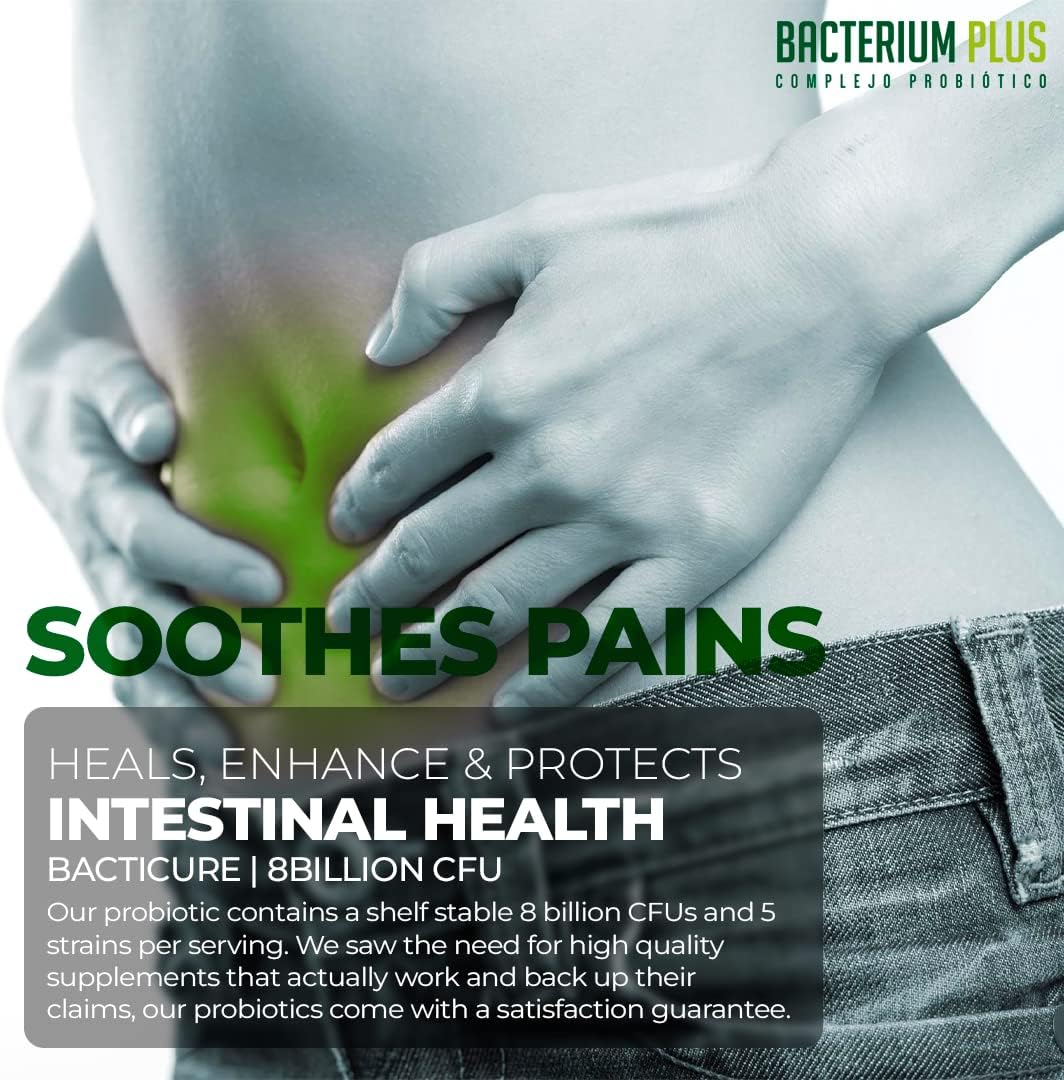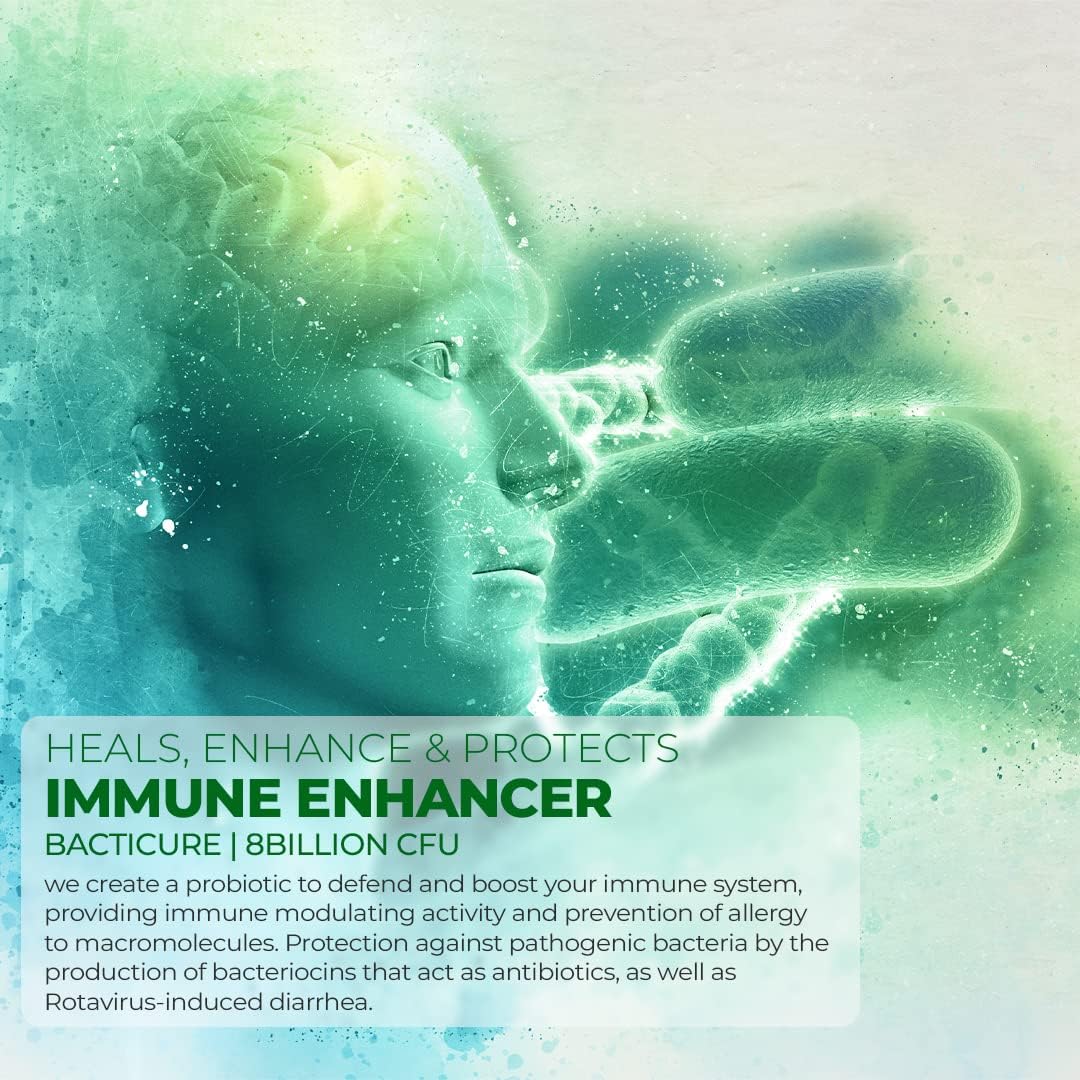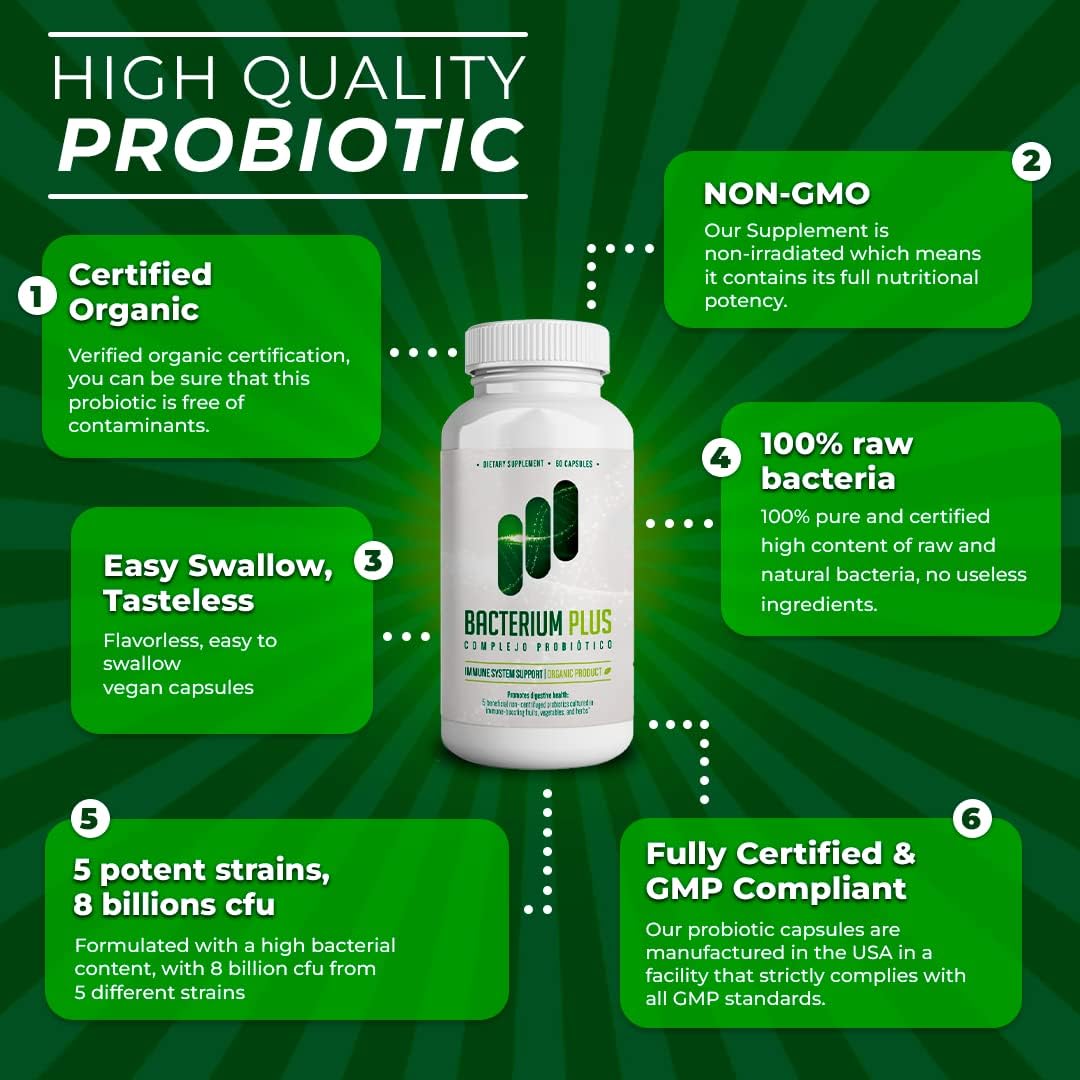 Exclusive telephone sale. 9548096311

Attention from Monday to Sunday from 9:00 to 23:00